Read below for News, Articles & Tech Tidbits.
Posted October 3, 2017
UNLIMITED Online Computer BackUp now available for home or Business.

Fraser Valleys' Cheapest Online BackUp service, bar none. Back up all your important files and documents and never lose another file again. This backup is UNLIMITED!


Free trial here.

It's easy! We've partnered with a major company to offer superior, automated, online backups for your home or business. You can include or exclude files and this software will automatically backup your files for you. You can have it backup items constantly or on a schedule you choose.
FEATURES:

Unlimited Storage

Military-Grade Encryption

External Drive Support

Auto-Finds Files

Custom Network Throttle

Manual/Auto backup


If your computer crashes or you've had a theft or fire, no problem. Simply logon to the website and you can download your files back onto your new computer with a click of a mouse.

There is simply no better way to do this and this is a highly rated and secure online backup company
.
We trust it so much, we backup our computers with this service ourselves!
Posted September 15, 2011

Facebook's Subscribe Button Unveiled

Facebooks' new "Subscribe Button" is being unveiled over the next few days and you'll start seeing it on Facebook profiles.

What does it do, you ask? The Computer Whisperer is here to help explain.
The new "Subscribe" button:
Allows you to choose what you see from people in your News Feed
Allows you to hear from people, wheter you are friends or not
Lets people see your news feed, even if you're not friends.
You can choose what you see in News Feed
With the Subscribed button, you can choose how much you see from your friends`posts in your News Feed:
All updates: Everything your friend posts
Most updates: The amount you'd normally see
Important updates only: Only highlights, such as a new job or move
You can choose what types of updates you see. Perhaps you just want to see photos from one friend, no stories about games from another and nothing at all from someone else....the Subscribe button gives you full control.
It is much like Twitters`s "Follow" button.

Hope that helps!

Signed,

The Computer Whisperer - Fraser Valley.


Posted September 8, 2011
Custom QR Codes now available for your business or advertising needs!

What is a QR Code you ask? It is called a "Quick Response Code" and is much like a standard barcode that you see on just about everything. The QR Code is designed to provide information in the form of text, a webpage, a Google Maps image, etc and can even dial a number for you or text message your phone. A QR code reader can be downloaded FREE from iTunes for the iPhone or iTouch here. Most other smart phones also have free QR readers available to install and use.
Let us develop a QR Code for you! They are great for Advertising in flyers, business cards, etc and the possibilities are nearly endless. We can direct the QR code to display text on the phone (such as a 10% off coupon), go to a specific Website,
Telephone Number,
SMS Message,
Email Address,
Email Message, provide
Contact Details (VCARD),
Event (VCALENDAR),
Google Maps Location, P
aypal Buy Now Link,
Social Media,
iTunes Link or even a
YouTube Video.
Contact us to find out more!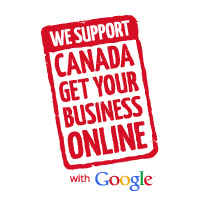 Spring 2018 Special*

Students and Seniors receive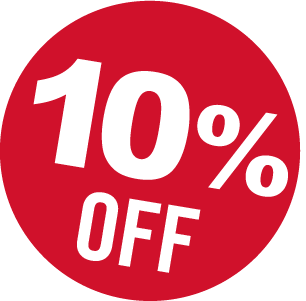 *10% off Labour
True story. If you are a Student or a Senior, we will take 10% off the price of our services on the spot.
*Note: This means 10% off labour, not parts!
Posted July 18, 2011(With updates Sept. 1 2011)
Google Plus...What?
So what is Google Plus (aka Google +)?
In a nutshell, Google + is Googles' answer to Facebook. It started with a simple "like" button which was called the "+1" button. (See article above.)
It is a social network that features "
Google Circles
", which allows you to organize people into Friends, Family, Business Contacts, etc. You simply drag your contacts into these circles and you can then choose who you send information to.
"
Hangouts
" is used to chat in virtual rooms with people in your Circles.
"
Sparks
" is like Google Reader and will send you tidbits such as video, articles etc. based on your interest and automatically is grouped into like-minded items.
"
Hurdles
" is used to group message people in your circles. The "
Stream
" page is similar to Facebooks' news feed. You can share content and see what your friends are sharing.
Google+ Photos
allows you to upload and share photos with your friends. You can use the simple image editor to add tags and manipulate the images.
Google+ Profiles
page is what you think - allowing you to create your profile and list interests, photos and occupation, etc.
It's invite only at this point, folks but stay tuned, the next-generation, HTML5-powered web app is headed for the mainstream. It already has 10 million users - nowhere near Facebooks' hundreds of millions, but mark my words and watch this one, it's going to challenge Facebook!
How do I get an invite to Google+?
If you contact me via my
Contact Page
and "Like" my website via Facebook (when signed in to Facebook) or Google +1 (when signed into Google), I will give a limited number of users an invite! Simply let us know you've 'liked' us using our contact page (be sure to include your email address) and we'll send you the Google Plus invite.
Brought to you by Chilliwack and the Fraser Valleys' trusted computer repair specialists, The Compute Whisperer - Fraser Valley, BC, Canada.
Posted June 1, 2011 (With updates Sept. 1 2011)
The Day the +1 Button was born
.

Everyone likes birthday parties. This day is the first day that Google released the Developer Tools publicly for web owners to figure out what to do with and for users like you.....well, you're probably not even sure what it's for, right? Well, whats what I'm here for.
This brings us to my first question: What's that "+1" Button fuss about anyway? Initially it's a new Google feature that is similar to a facebook 'like' button but let's your friends know what "items" you like and let's you know what "items" your friends like. This could be a website, a pair of shoes, a magazine article that was particularly compelling, your favorite sports team like the Canucks, the Computer Whisperer (fixmyputer.ca) articles, services or it's great contest...you get the idea!


It's also a way to organize groups of items/articles/things etc you may want to find later. My preliminary guess is this is going to be the next big thing in Social Marketing. That's why I have it on every page on my website so people can find out about me. We can help do this on your website and have many other marketing strategies. Contact us to find out more!


CALL NOW 1.604.302.8909 or Contact Us for free assessment.